I came across a bunch of old drawings that I did a long time ago that were jazz related, so I decided to devote this week to drawings of the jazz world. I'll post a different one every day this week. Some old and some new.
This one is a blast from the past... did this the year before I got my Mac. So, contrary to popular belief I can draw without the 'puter/wacom tablet...
Here's Thelonius Monk (click on the picture for a larger version):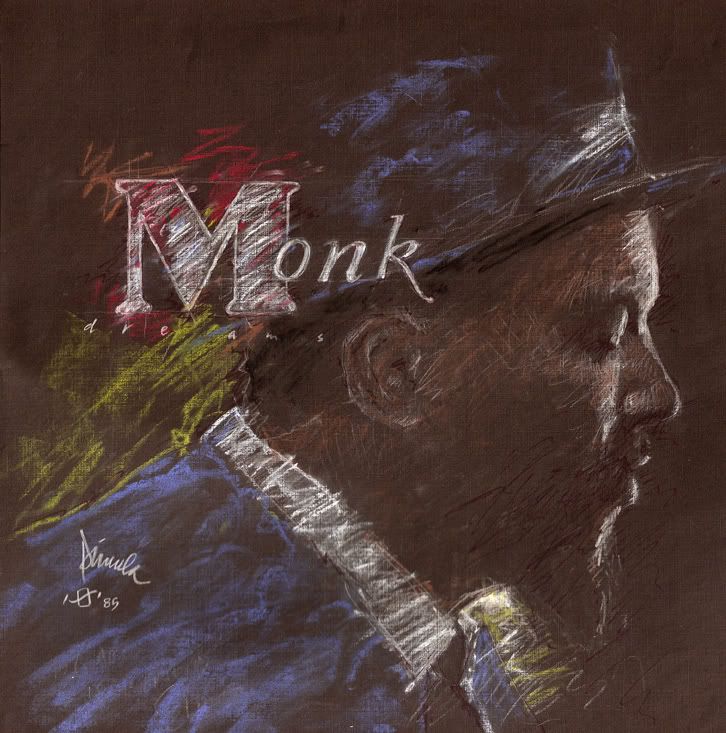 on edit: of course, "can draw" and "can draw
well
" are two different things...