Ok, so, here's my blog, folks. I'm gonna try to post stuff up here on a regular basis now that I am starting to finally get back into actually drawing stuff after 20 of years slaving away doing interface design. That's still my day job, but the stuff I'll post here is my after hours passion. (Well, that and writing/playing music, but creating a myspace page for that is a bit farther down on my to-do list)
I spend a lot of time on
The Drawing Board.
In particular, the hot hot hot
Caricaturist's Caricature thread
. It's where pro and amateur alike post pictures of themselves and everybody draws each other. We have a blast, so you should check it out.
Anyway, here's a quick sampling of a couple of the caricatures that I did...
This is the very first one that I posted up there last year: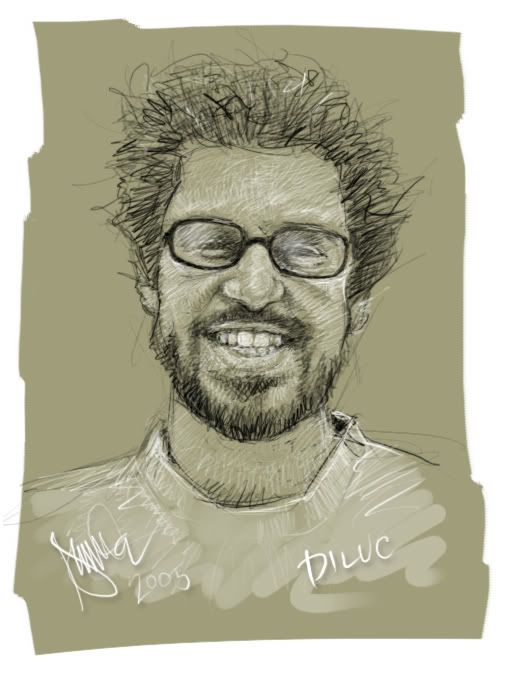 This one was done a couple of months ago: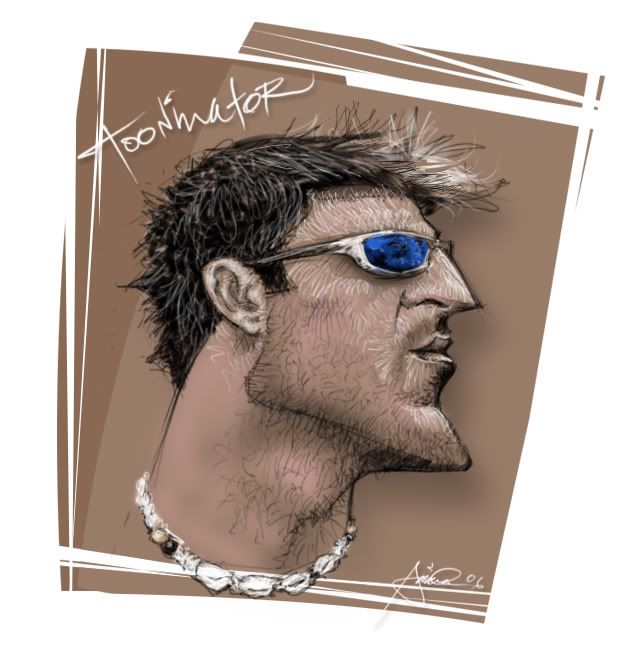 this is the most recent one I posted last week: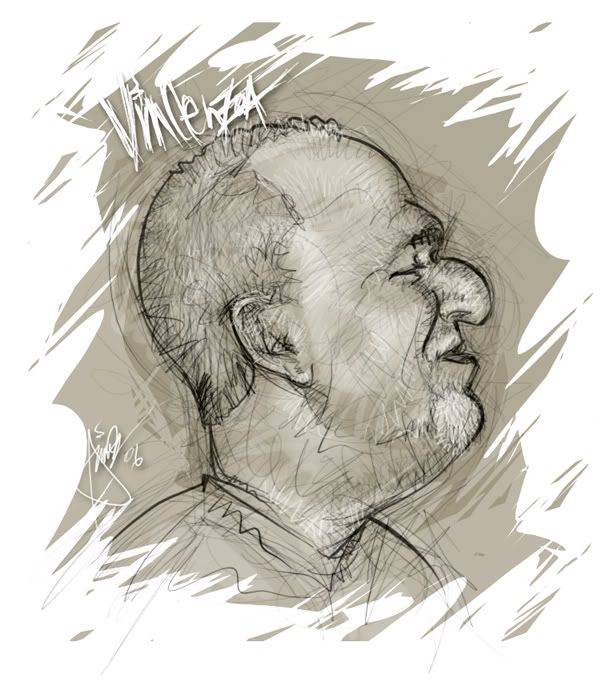 and to see all the rest that I have posted, click the banner below. (Bear in mind that it is a flash presentation, so if anybody has any problems viewing it, please indicate as such in the comment section. Thanks